Electric installation Electricity in the building: new and renovated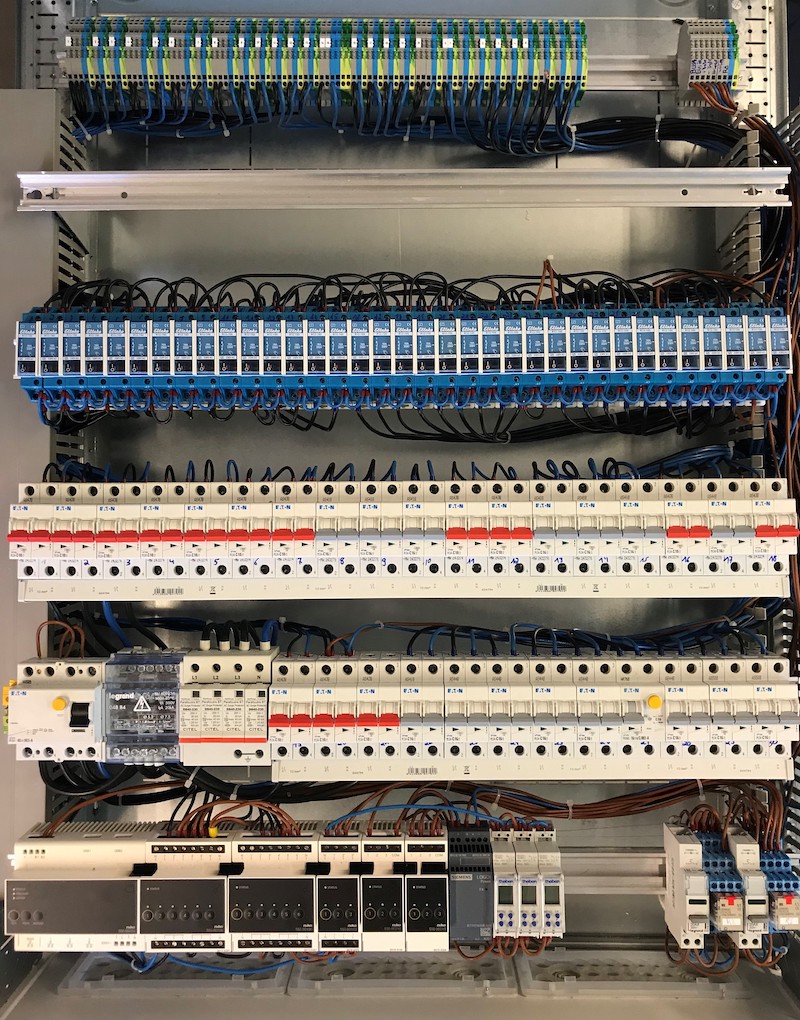 For more than 40 years now, we have been planning and installing basic electrical installations, both for new construction work and for renovation work - of course, by vigorously applying proper standards.
But we also carry out domestic installations in new residential houses and buildings under renovation.
We also carry out complex electrical installations in commercial buildings.
For all of you, we've selected a series of manufacturers offering products that are both very qualitative and innovative - to always offer systems at the forefront of technical developments.
Service includes :
The study, measurement and realization of a specific quote for each installation. 
Work carefully carried out by professional electricians. 
Approval for work in Belgium and Luxembourg.
Follow-up of the site until final approval.
From a simple plug to complex projects in apartment buildings or commercial buildings.
Maintenance and service work on existing installations.
Renovation to improve your electricity consumption. (In particular, lighting work)
Pourquoi nous choisir ?
The experience and competence of our staff
Meticulous work
A dynamic company always looking for new solutions.