Rethink your lighting
Light is essential to our well-being. It stimulates our body. Well thought out, it creates a special atmosphere, whether at home, in the office, in the workshop or in your garden. The implementation of a global lighting project improves your comfort, general safety and productivity in professional premises.
Energy saving
By redesigning your lighting, you'll also save a lot of money. In addition to the comfort provided by better lighting, your electricity bill will be significantly reduced.
Tailor-made
A global lighting project takes into account different factors. Our consultants will help you in your project, taking into account your wishes and needs; the standards will also be respected. Their knowledge in this field will enable them to offer you innovative solutions, such as intelligent lighting control systems, interactions with other equipment, etc.
Photovoltaic installation
A photovoltaic installation allows you to significantly reduce your electricity bill while reducing your ecological impact.
We are approved for photovoltaic installations in Wallonia and the Grand-Duchy of Luxembourg.
By installing photovoltaic panels on the roof or on the ground, you become an electricity producer.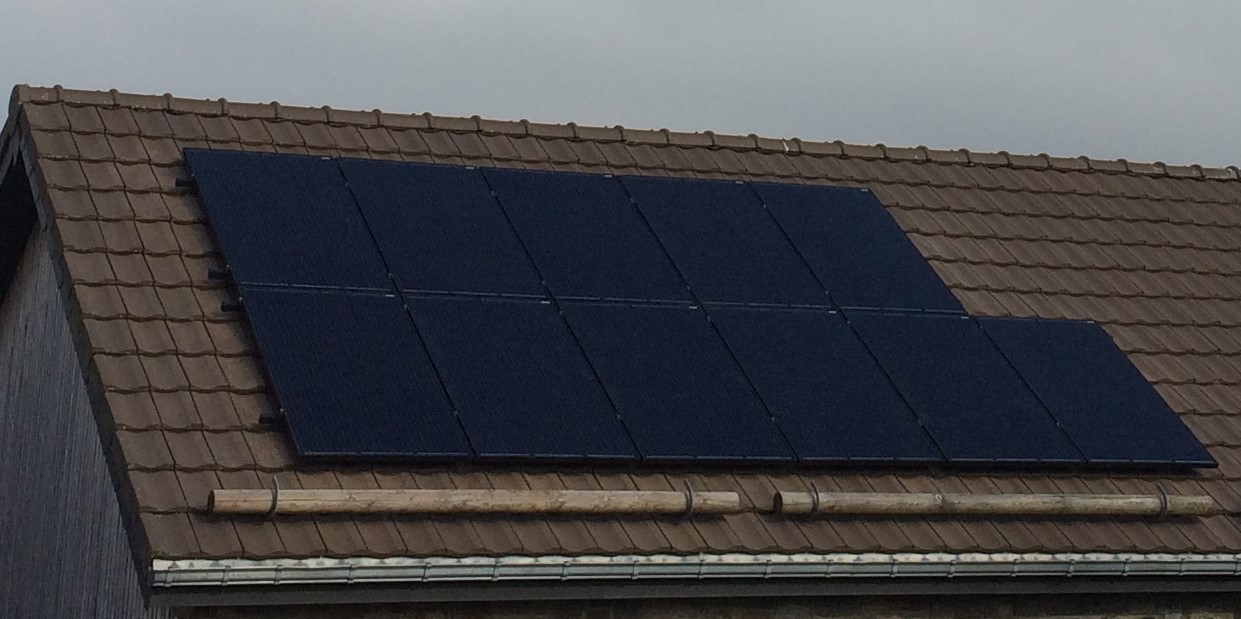 This gives you many advantages:
You should require less electricity, or even none at all.
You remain independent from KW price fluctuations
You can plan a completely independent installation from the network.
Depending on your situation, you can resell the surplus production.
When working with a licensed installer, there are even more bonuses.
Ask for a quote
Each installation is specific. We analyze each site individually in order to provide you with a quote that perfectly matches your needs.
We only place quality panels that comply with European and National directives.
Our electricians are trained in order to always be informed of the latest technologies.