Home automation systems
Home automation systems
We have chosen to work with the Niko Bus system for all your home automation installations. This system allows the equipment to connect to each other in order to take advantage of additional and programmable functions.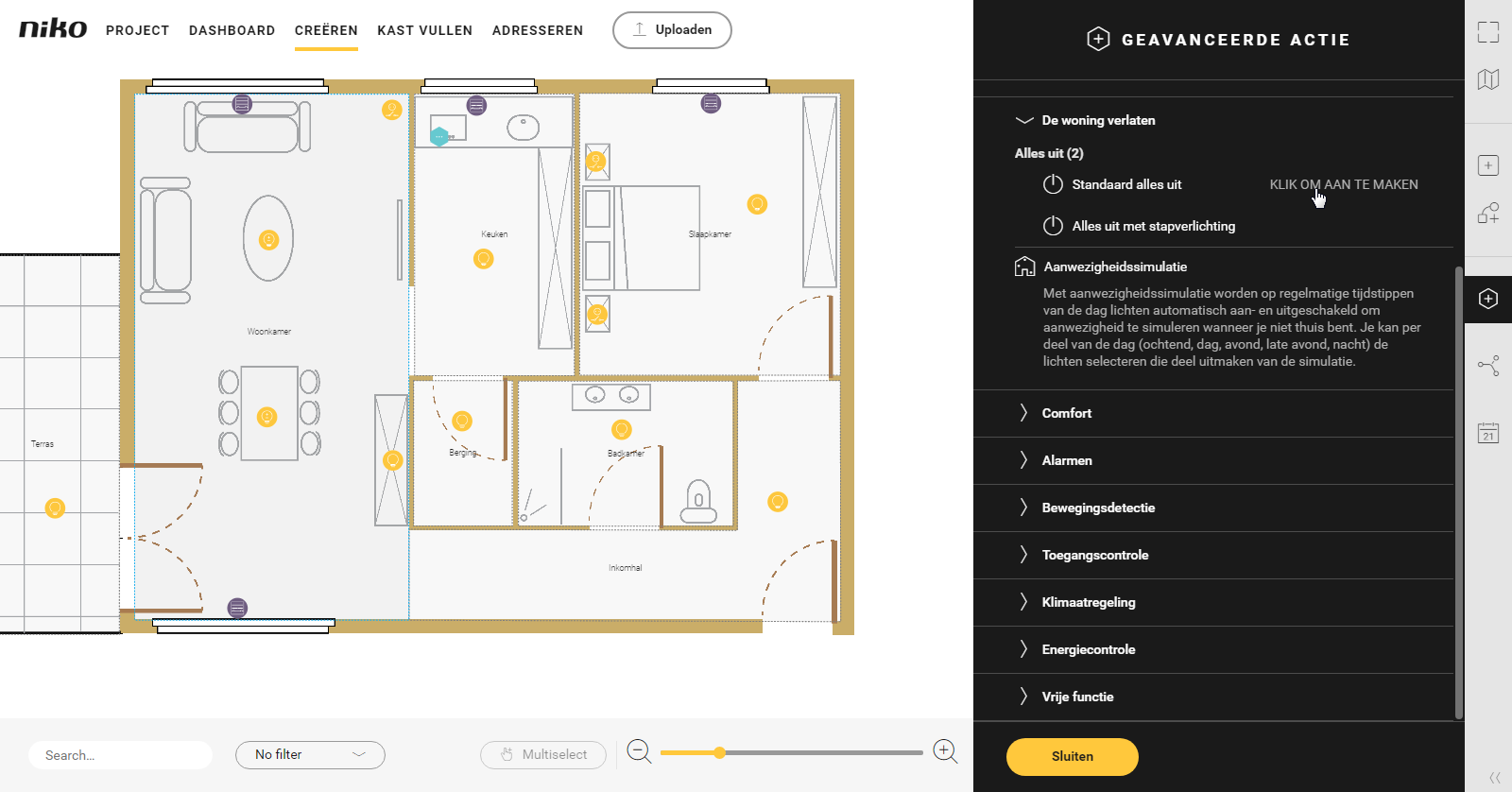 Home automation can be applied to many areas, such as:
Intelligent control of lighting, heating and heating coupled with blinds/roller shutters with an outdoor sensor.
To connect the electricity meter, but also the water or gas meter in order to check an anomaly at any moment and to avoid, for example, overconsumption.
Of course, the whole thing can be connected to the internet, so you can interact remotely from your smartphone, tablet or PC.
But home automation can also manage much more varied applications, such as automatic watering, presence simulation, automatic distribution of food to your pet, etc.